FSSG is a code compliance door lock monitoring device which meant to increase elevator passengers and technicians safety by preventing unexpected elevator movement with open doors. The FSSG is patent protected device which is fully compliant to the new NYC Building Code 3.10.12 (Appendix K3). (View FSSG FAQ)
GET A QUOTE NOW!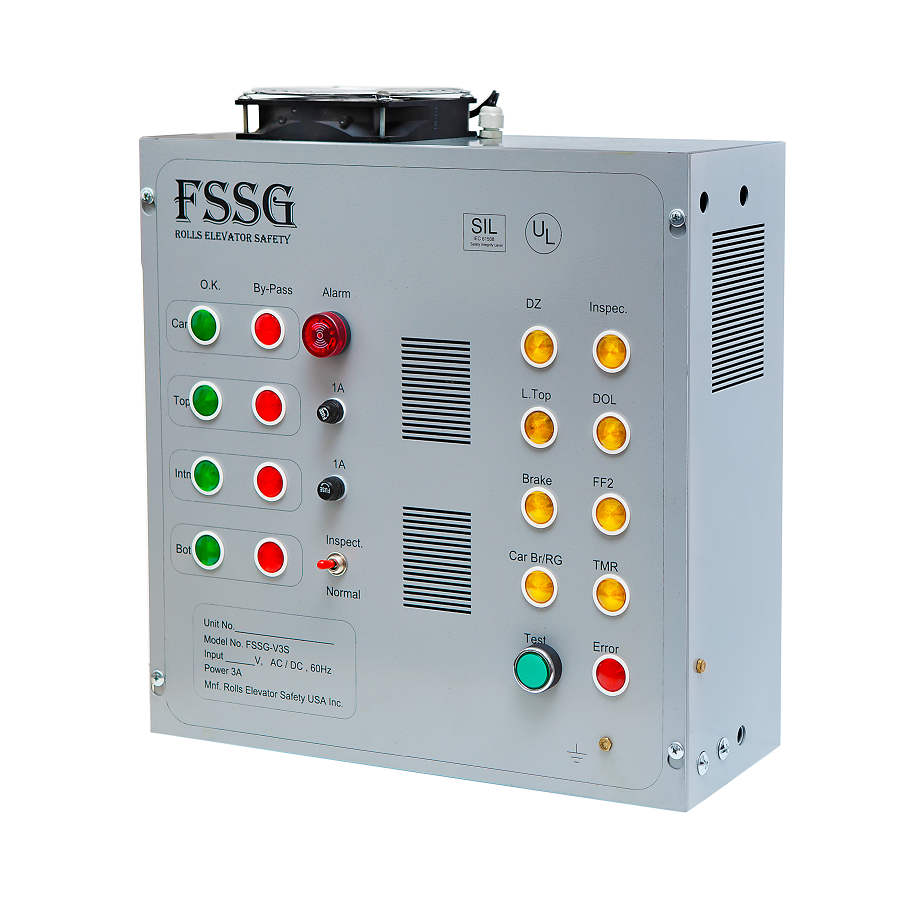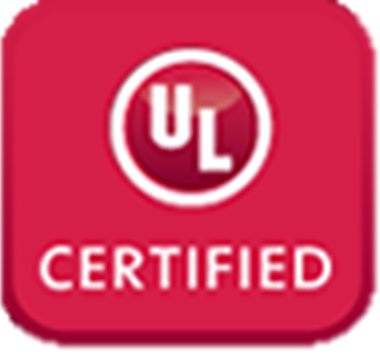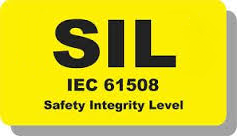 Uncompromised Safety Standards
UL & SIL Certified
With internal error checking system and redundant safety logic, the FSSG offers uncompromised safety standards which accompanied with simple installation steps as well as user friendly interface for the technician (LEDs and audible alarm).
Why SIL?
Installing a device which carries the SIL (Safety Integrated Level) certification assure the highest level of safety. The NYC building code (3.10.12 Appendix K3) requires a system which stop the elevator normal operation when a short circuit or bypass is detected.
How Does SIL Assure Highes Level of Safety?
As expected from a SIL device, the unique design of the FSSG allows it to be connected in series to the door lock circuit. Having the FSSG connected in series eliminates any risk of the device shorting the door lock circuit in case of ANY failure - FSSG Assure Highest Level Of Safety.

FSSG Functions
While constantly monitoring, the FSSG will automatically take the elevator out of Normal operation when recognizing any of the following bypass/short circuit:
Door locks and car gate switches bypass
Single landing door and car door bypass
FSSG bypass (technicians are not able to bypass the FSSG)
New! Rope Gripper Monitoring Capability*
New! Brake Monitoring Capability*
The FSSG will sound an audible alarm (as well as LED) when the safety chain is closed and bypass still exist. Until the bypass will be removed, the elevator will remain out of normal operation.
*The integration of the FSSG with the Rope Gripper allows retaining the Unintended Car Movement (UCM) even when bypass exists and therefore assuring full compiance with the following NYC Building Codes: ASME A17.1 Section 2.19.2 and 3.10.12.
Fully Compatible & Easy to Install
The FSSG is fully compatible with new and old controllers
NO special tools or software required
Minimal installation time required - The FSSG is connected serially to the controller and DOES NOT require any Car wiring modification nor Controller modification
Installation verification can be done with the FSSG Inspection Training Documentation which will be provided with the unit.
Full Code Compliant
The FSSG has fully compliant with the new NYC building code 3.10.12 (Appendix K3). The new building code (12/2013) has been amended installing a monitoring system which will prevent the automatic operation of passenger and freight elevators with faulty door contact circuits. The new code addition requires all automatic and freight elevators to monitor the door position and hall door lock and gate switch operation to ensure no ground or short will unsafe condition to exist.
The FSSG is designated to work with Pre-Opening and Re-leveling when those are exist.
The FSSG Compatible with A17.1 Firefighter Phase 2
Specs
LEDs for indicating the different door locks circuits when available (top, intermediate, bottom, Car) with the different states: Safety made, Bypass detected, safety-made-remove-bypass
Audible and visual (LED) alarm
Dimensions: 16 X 12 inch (can easily be installed on top/alongside the controller
Knowledge Sources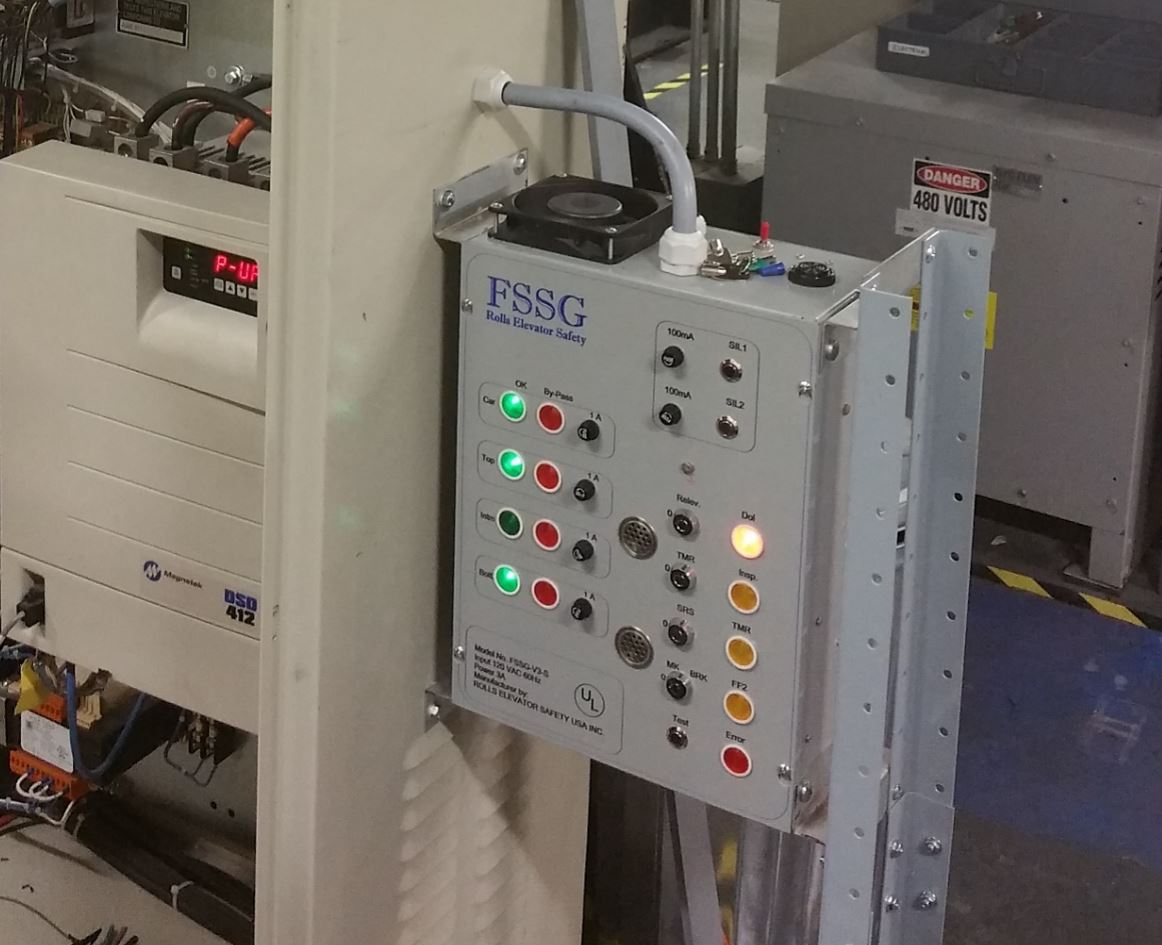 FSSG Comparison Table
| Functionality | FSSG | Other |
| --- | --- | --- |
| Serially Connected to Door Lock Circuit | V | X |
| Minimal Installation Time | V | X |
| Independent of Car Door Position | V | X |
| Automatically Disable Normal Operation Upon Bypass Detection (Registered Patent) | V | X |
| Detect Any Attempt to ByPass the Device Itself | V | X |
| Monitoring for UCM Device | V | X |
| Alert to Remove Bypass When Door Circuit is Made | V | X |
| Submit Failre Message Via GSM (Optional) | V | X |
| Does Not Require Controller Modification | V | X |
| UL Listed Device | V | X |
| SIL Rated Device | V | X |
| Full Function Visual Indications (LEDs) | V | X |
| Patent Protected World Wide | V | X |
| Bypass Detection Even When Doors Are Not Coupled | V | X |
| No Manual Reset Required Afer Bypass Detection | V | X |
Patent Protected